Lock-Stitch Technology
Chain-Stitch TechnologyScissor Cut TechnologyUltrasonic Technology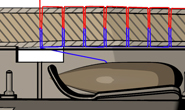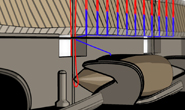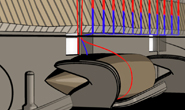 What is a lock-stitch?
The lock-stitch uses an upper and a lower thread which entwine
together in the hole in the fabric which they pass through.
The entire lower thread must be sent through the loop of the
top thread.
The relation of the thread´s consumption is 1:1.
The applications are universal from clothing to bedding,
mattresses, upholstery to technical applications.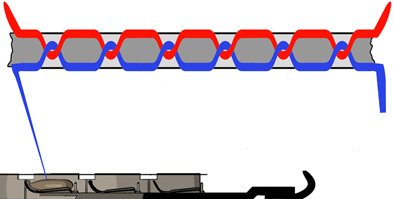 Characteristics
- Easy and fast pattern changes
- Identic quilt-optic on upper and lower material side
- Stronger stitch than chain-stitch
- Indirect monitoring of lower-thread